We have officially released our first product, Reach SEO!
Reach SEO is a content marketing system for WordPress.
Update: Reach SEO was shutdown over a domain dispute with a similarly named service.  We've decided not to reopen the service for now.  That said, we offer similar services. find out more about our content marketing services!
Why Reach SEO?
Our ultimate goal was to make it easy for anyone to market their content. A lot of time is spent creating really great content. We want to help get that content into the right hands by increasing traffic, rankings, and exposure! Do not get sucked into paying for clicks or other ephemeral marketing strategies. While these may work in some situations, they do not provide the long term benefits from the methods we use.
This is why we made ReachSEO, a WordPress plugin for content marketing.
Why is Reach SEO a WordPress Plugin?
One of the headaches of doing content marketing/outreach is having 20 tabs open at once. We chose to integrate this outreach tool into an existing platform so you can do everything within the context of your own content. You can publish your post, generate leads, and send outreach emails all from within the WordPress admin system! By integrating Reach SEO into your existing workflow, it will become second nature and pay off immensely.
Who is Reach SEO for?
We intended to reach a large audience, and believe everyone from casual bloggers to SEOs to small and medium businesses can benefit from Reach SEO. Remember, our goal is to help you get your content out there in the right places.
Generate Leads
You provide us the keywords and we fetch the leads. This is all done from the context of your post. No need for extra tabs and windows!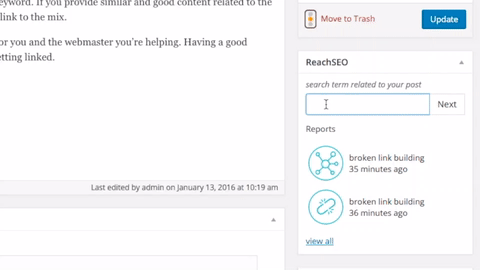 Create Email Templates
Create templates for your outreach emails! You even have the flexibility of using variables for more dynamic templates, saving even more time.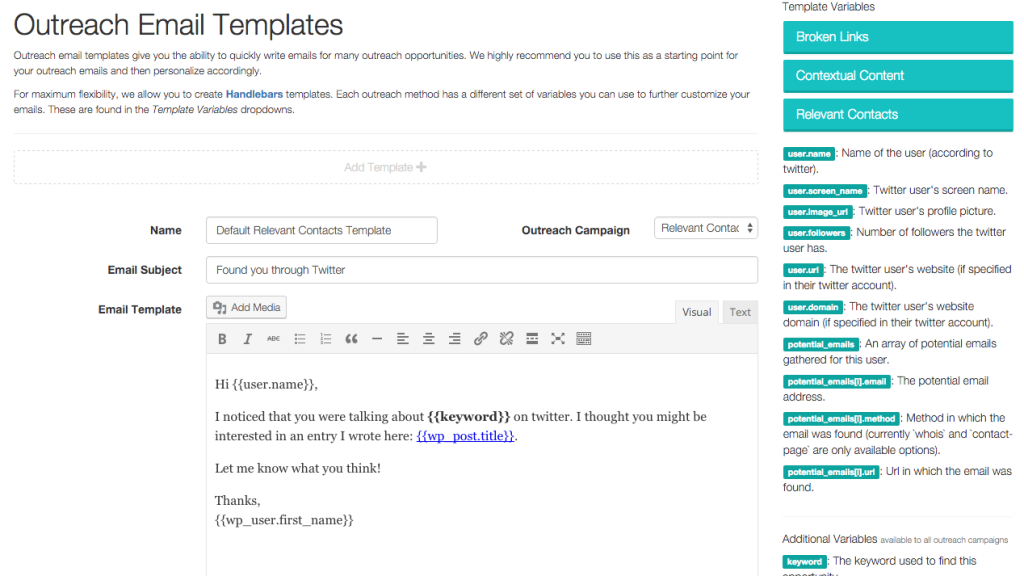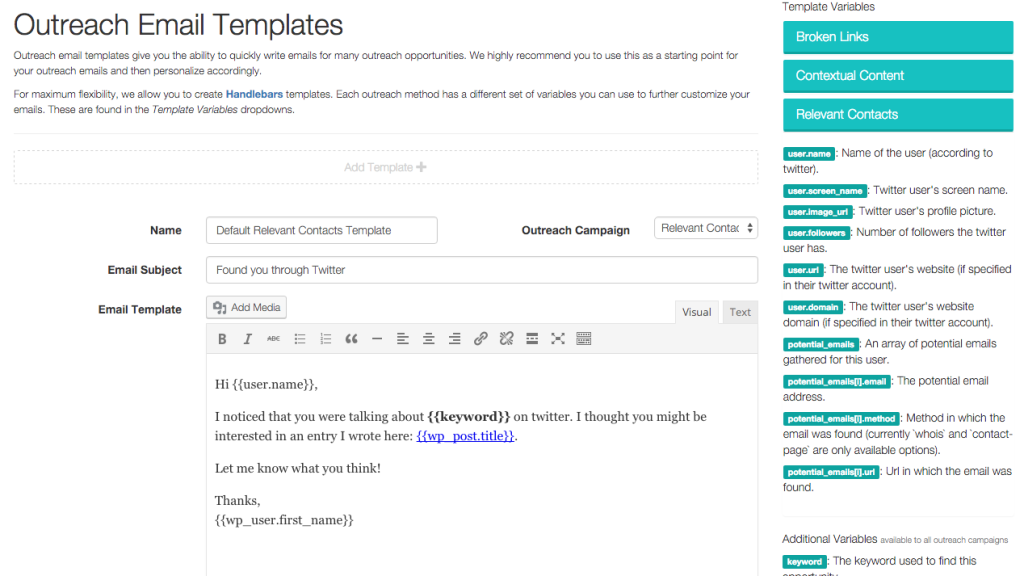 Send Outreach Emails
The Outreach Mode allows you to quickly process leads and send emails, directly from WordPress. You can also make notes and save drafts for later use.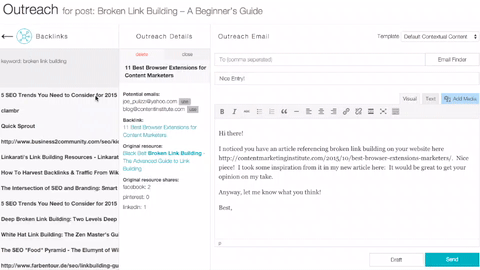 Try Reach SEO Free!
Go grab the plugin from WordPress Plugin Directory and let us know your thoughts!
We welcome feedback and want to hear how Reach SEO has helped your content marketing. There is more in-depth information and resources on reachseo.io to help get you started.
Also, checkout our resources on SEO in out tutorials section: