How to Configure Xmaps for K2 and Submitting to Google Webmaster Tools
Tutorial by Max Olson
03.05.2013
Introduction
One of the best ways to get noticed by Google is to submit your sitemap to their Google Webmasters system. http://www.google.com/webmasters/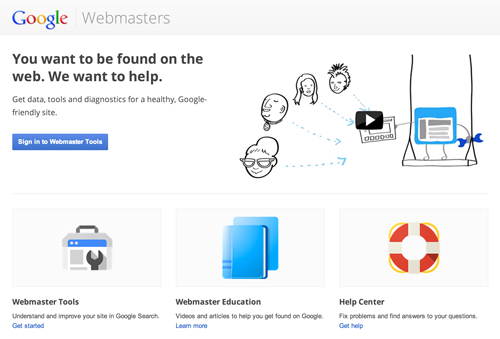 Once you're signed in click on "Add a site" at the top right. Its a big red button you're not likely to miss. You'll have to verify your site ownership in one of many ways offered. We won't go over that in this tutorial. Here is a tutorial for that: https://support.google.com/webmasters/bin/answer.py?hl=en&answer=35179
Xmaps for Joomla makes Sitemaps easy!
How does Xmaps work? It collects the URLs and creates a nice site map for the system. Here at Y-Designs we use K2 with all of our Joomla installations. So we'll be showing you how to use both Xmaps and the K2 plugin for Xmaps.
Here are the links to each product:
Xmaps
http://joomla.vargas.co.cr/en/downloads/components/xmap
Xmaps Plugin for K2 (J2.5 and above)
http://www.brisoft.de/en/xmapk2plugi/
Make sure to install Xmaps itself first!
You'll need to enable the K2 plugin that you've installed in the plugin manager. Follow the steps below in order to do so.
Find and select the "Xmap – K2 Plugin" within the Plug-in manager.
Under "Status", select "enabled" and save your changes.
Configuring the plugin from Xmaps
You'll need to configure the xmaps plugin to ensure that the sitemap is created in the way you want.
For example at Y-Designs, we don't share our K2 items at all. This is because some of our items are not supposed to be linked to. Thus, we only share our categories and it works just fine for Google. In fact, I would suggest that you only share the K2 categories if you're using K2 as duplicate content issues are abound in the K2 system unless you've installed sh404sef. You can check out our sh404sef tutorial here.
Follow the steps below in order to select only categories within the Xmaps system for K2.
Within the Plug-in manager, select the "Xmap – K2 Plugin".
Under "basic Options" on the right side, select "Never" for "Show K2 Items".
Also, select the appropriate selection under "Follow Subcategories", depending on whether you want your subcategories to be followed.
Remeber to save your changes.
Sharing your sitemap
Now share your sitemaps with the Webmasters system by going back to the Webmasters. Click on your site and click on the button on the right side called "Sitemaps". Once you've done that you should see a page with a big red button on the top right called "Add/Test Sitemap".
This bit is tricky since you can't just share your url. You have to share only the tail bits.
For example if your sitemap was at: www.somewhere.com/sitemap.xml
You'll only need to type in: sitemap.xml
At this point, you can test your sitemap prior to submitting it. It is a good idea to test your sitemap for errors. If everything is good, submit your sitemap by selecting the blue "Submit Sitemap" button.