Branding is Everything
Branding should be strategic, timeless, and honest. We design logos and branding solutions that speak to your audience.
Through our discovery and brainstorm processes, we help you visualize your brand.
Complete Example: Vetri - a Seattle based Art Gallery
Vetri Glass is an art gallery/retail space on 1st Ave in downtown Seattle. We designed a simple and clean, yet stylized logo that reflects glass has no standard form; glass is fluid and rigid, angular and rounded.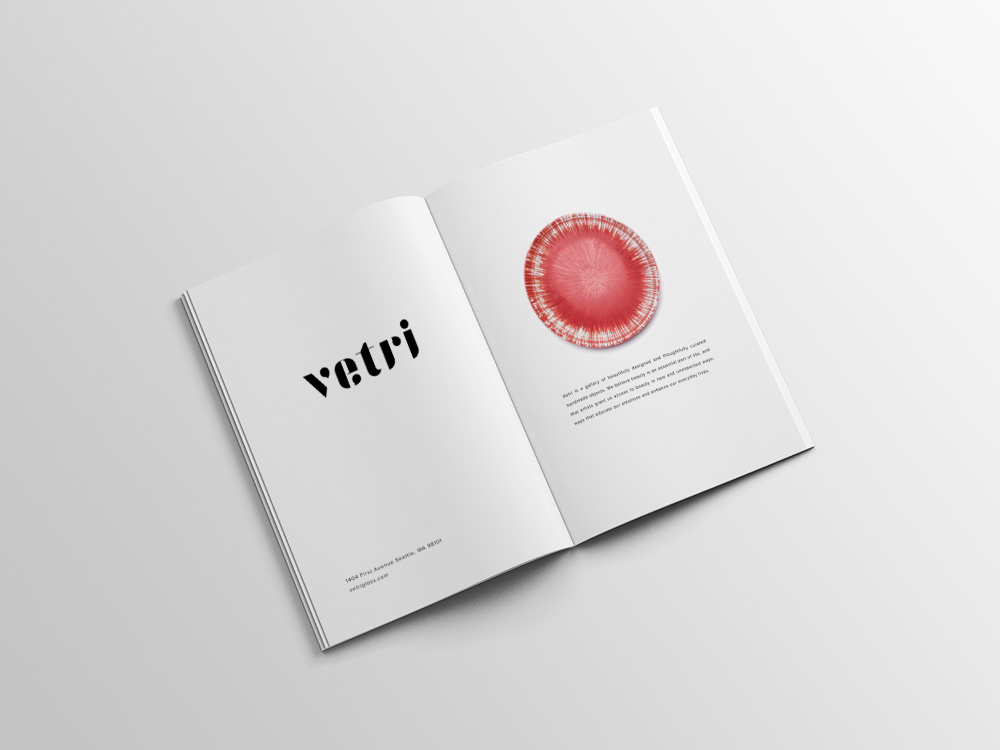 Ready to embrace your Brand?
It's important that the brand reflects you in a simple yet understandable form.  Our goal is to help you come up with your visual counterpart.  If you're ready, we are ready!
Contact us to get started on your branding process.
Contact us!